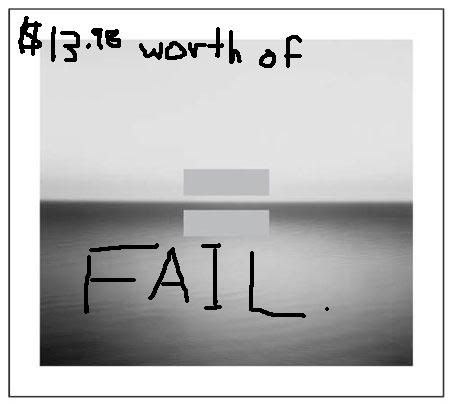 Well, folks, Barry has left town for Vegas with his girlfriend to celebrate his birthday, leaving me here to update the blog. Je
rk. So since he's skipped town, I was going to try to write something
that he'd never let me post about while he was here, but I couldn't think of anything, so I decided to tell you guys how much I hate U2.
Last night they held their "secret" (and by "secret" I mean "only the dead are not aware this is happening") concert at the Somerville Theater, in what is already the most dipshit of traffic areas in Boston, Davis Square, made quadruply so by the legions of drooling maniacs hoping to catch even the glimpsiest of glimpses of Bono, The Ledge and The Two Other Guys. Listen, folks – U2 was a shitty garage band when they made "The Joshua Tree" and, in the intervening years, nothing has changed except their concert ticket prices. You know all that echo-ey effect on the guitar on every song on that album? That's called "digital delay", an effect The Egg would like you to think he invented, but has long been used to make a boring, shitty guitar player sound boring and shitty with delay.
So many people, including my fiancee, have drank the kool-aid over the years. U2′s latest offering, "No Line On The Horizon" is a desiccated corpse of an album, the lead single of which, "Put On Your Shoes" or some nonsense, was so mind-erasingly bad, I had to give the album a listen to see what other fecal gems could be found therein. After i sprinkled janitor's powder on the mess I made of my floor, I went to write a few words about how much this album sucked, but then found that Andrew "Garbage Day" Miller of SomethingAwful had beaten me to it, and did it better than I would have anyway.
This, of course, got me thinking about other musicians who have outlived their usefulness and are now simply leeching off the lowing herds who don't know any better.
- The Rolling Stones: at this point they just look brittle.
- Paul McCartney: making a career out of wearing one-half of the "wonder twin powers" ring.
- Springsteen: I never bought him, and now I almost wish I did so that I could return him and complain.
- Dave Matthews: music for douchebags
- The Police: I honestly have much love for these guys, but really. You are that chick at the party.
I don't pretend to have magical powers that tell me when a band has crossed the line, but sometimes you just know.